JEEP
It is brand name of American automobile manufacturing company who is manufacturing vehicles for last 70 years.But all over the world the word Jeep is used for a 4 wheel drive vehicle which has different body style as compare to other 4 wheel vehicle.Because its body structure is different then any other car.So we can classified Jeep as a other body style in the world of automobile.In other words we can say the term Jeep is used for vehicle with 4 wheel drive.
It is first made for sports purpose in 1941 and in 1945 first civilian model were introduced.It is available in 2 door as well as in 4 door models.It is also used for army for carrying small weapons like pick up truck.It was first used by army during World War 2.
ARMY JEEP WITH WEAPON
GERMAN WORLD WAR 2 JEEP
Due to its remarkable off road abilities it is used in desert rallies
WRANGLER SPORTS JEEP
The Jeep brand have various edition by its body style.
Patriot Jeep 24L sports edition
Wrangler Jeep unlimited 4x4 the super off road machine with convertible type
Wrangler Rubicon 4 door and 4x4 edition
Jeep Cherokee 4x4 edition for civil purpose
Grand Cherokee classified in luxury brand
At the other hand many car manufacturing companies like Toyota,Honda,BMW,Mercedes,volkswagen and Suzuki are engaged to manufacturing jeep models
Volkswagen cross blue 7 seat jeep
BMW X5 SPORTSPOKET E70
MERCEDES BENZ ML 63
TOYOTA LAND CRUISER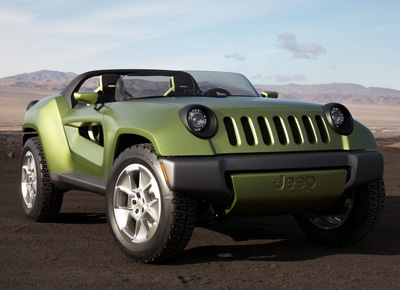 JEEP RENEGADE
In the world of automobile industry Range Rover is only company who manufacturing sports utility vehicle (SUV) with 3 door and 5 door models.
LUXURY RANGE ROVER
Labels: 2door, 4door, 4x4, army, convertible, Jeep, luxury, off road, pickup, Range Rover, sports, toyota